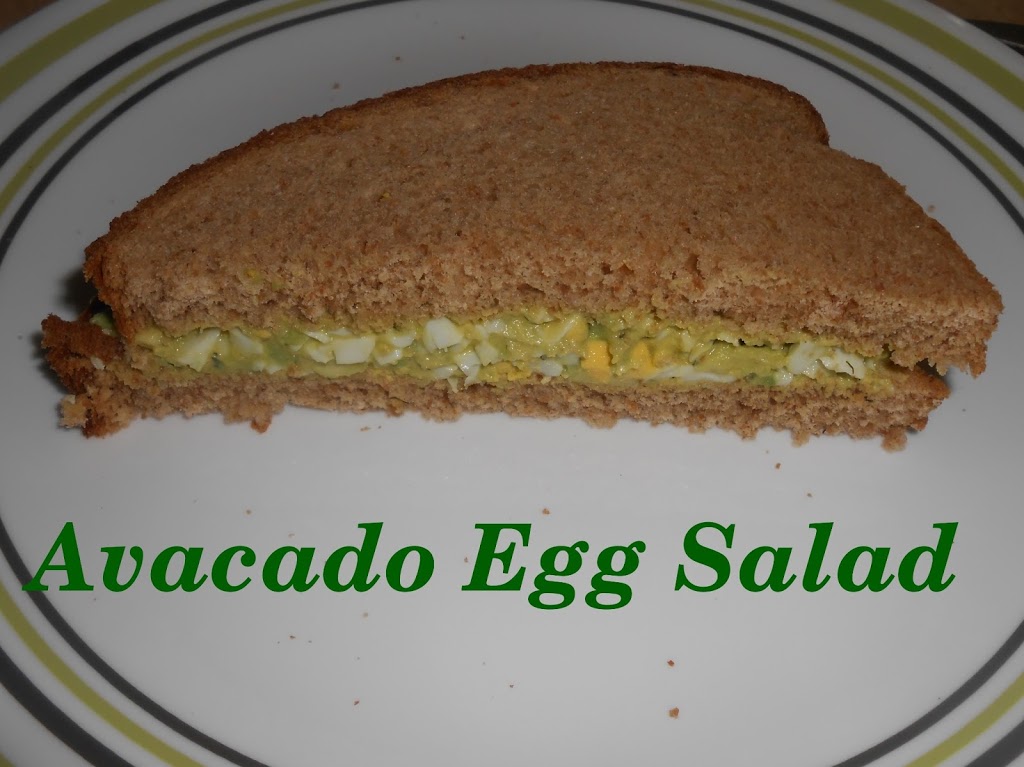 My last post I showed you how to hard-bake eggs, not boil. And as I promised, here is how to make my favorite sandwich after making hard boiled (baked this time around) eggs. Now before I start I want to tell you that I don't like egg salad, but adding the avocado really changes thing up, and make it eatable! This recipe is great if you love pickely/vinegary things. Even if you don't love that flavor as much I really suggest you try it. You won't regret this yummy sandwich!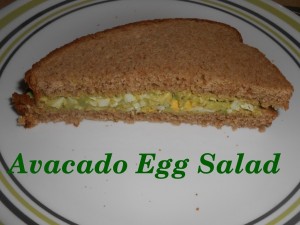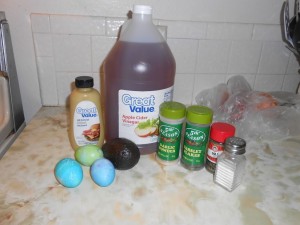 Ingredients: (makes about 3-4 sandwich's depending on how much you stuff your bread)
1 avocado- I love the avocado so I add more because it's the best!
3 hard boiled eggs – click
here
to see how I baked mine! (Don't you love the colored eggs too? 🙂 )
1 tsp dijon mustard
1 tbs apple cider vinegar (1 1/2 tbs for me)
1/4 tsp dill weed (I put a bit more in)
1/4 tsp garlic powder
1/4 tsp salt
Dash of parsley flakes
How to:
Get your 3 eggs and cut them up into small pieces.
Take your avocado and mash it up with a fork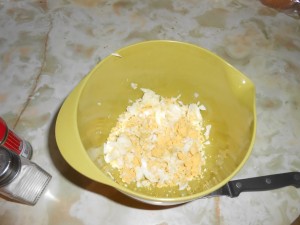 Combine all of your ingredients with the egg.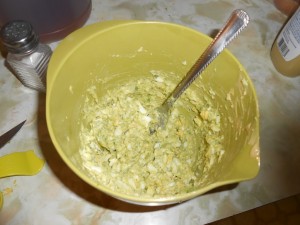 I shouldn't of used a green bowl!
You're done! Super easy sandwich, super delicious, and super healthy! 🙂 I hope you enjoy this as much as I do!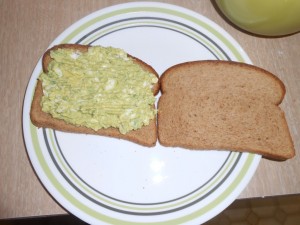 Please follow and like us: