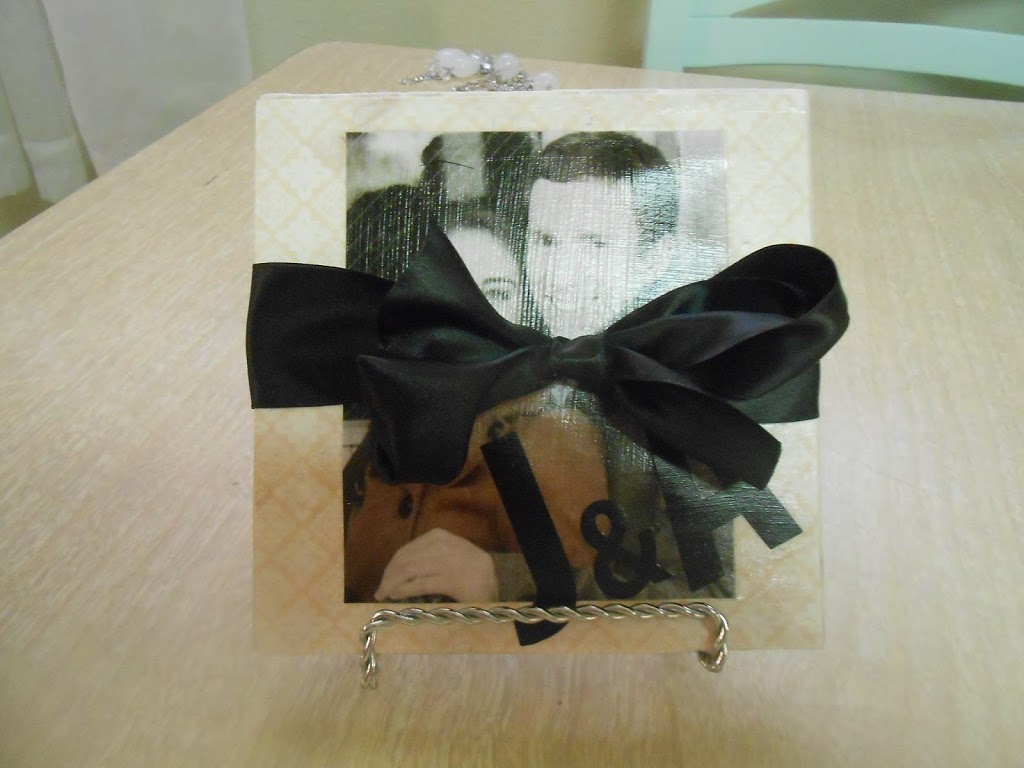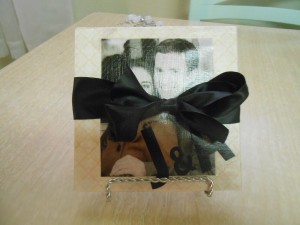 This is my favorite craft to do. I have done 7 of these! It is soooo cheap and it only costs $1.78. This is what I give as a wedding gift, because I am always on a budget! This is a gift that everyone will love, and you can tweak it in so many other ways as well! 🙂 You can pretty much put any thing on the tile and it will always be a cute decoration.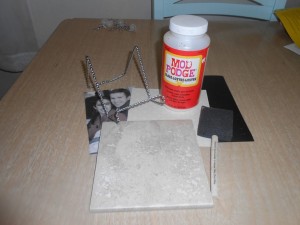 Supplies:
Modge podge
Sponge paint brush
Small tile- I got mine at Lowe's for 78 cents
Scrapbook paper
Picture-I have done an actual photo that was printed at Costco, paper, and card stock. I think card stock has turned out the best for me. That way you don't have to print a picture off at the store and you can just print at home from your computer and save money!
Instructions:
Take your tile and use it to cut out a piece of scrap book paper that fits on the tile, then modge podge the paper onto the tile. I put it on the back first, then I go over on the top to give it a glossy look.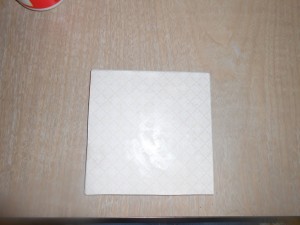 2.
Take your picture and cut it out. When I print it on my computer I tell it to print a 4×6 picture. You'll want to make the picture smaller then the tile. You can make it however small or big you want it, but I suggest you leave at least an inch of scrap book paper showing, because the scrap book paper is what makes this craft cute! Modge Podge the picture on and do another coat on top of the picture, to give it a glossy look. It will be white at first but when it dries, it is glossy!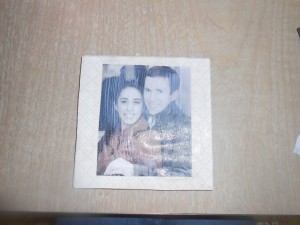 Make sure you don't touch it when it's drying. And make sure you get all the air bubbles out.
3. If you want you can put letters on the picture. This was the first time I did this and I really liked it actually. It is cute either way! Now just wait for it to dry and you're done! It takes less then 10 minutes and it such a cute gift!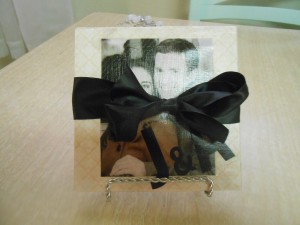 Put it on a dollar store easel and it's a beautiful homemade cherished gift! 🙂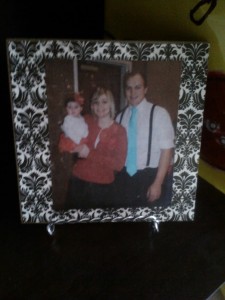 This is one I printed with paper, it didn't work as well, because of the all the color. But I did do paper with a black and white photo and that one turned out a lot better. So if you use paper, I would suggest only a black and white photo, with not so much detail. If you use card stock and a colored picture it will turn out great.
I hope this helps you out when your in a bind for a last minute wedding gift, or any gift for that matter!
Please follow and like us: