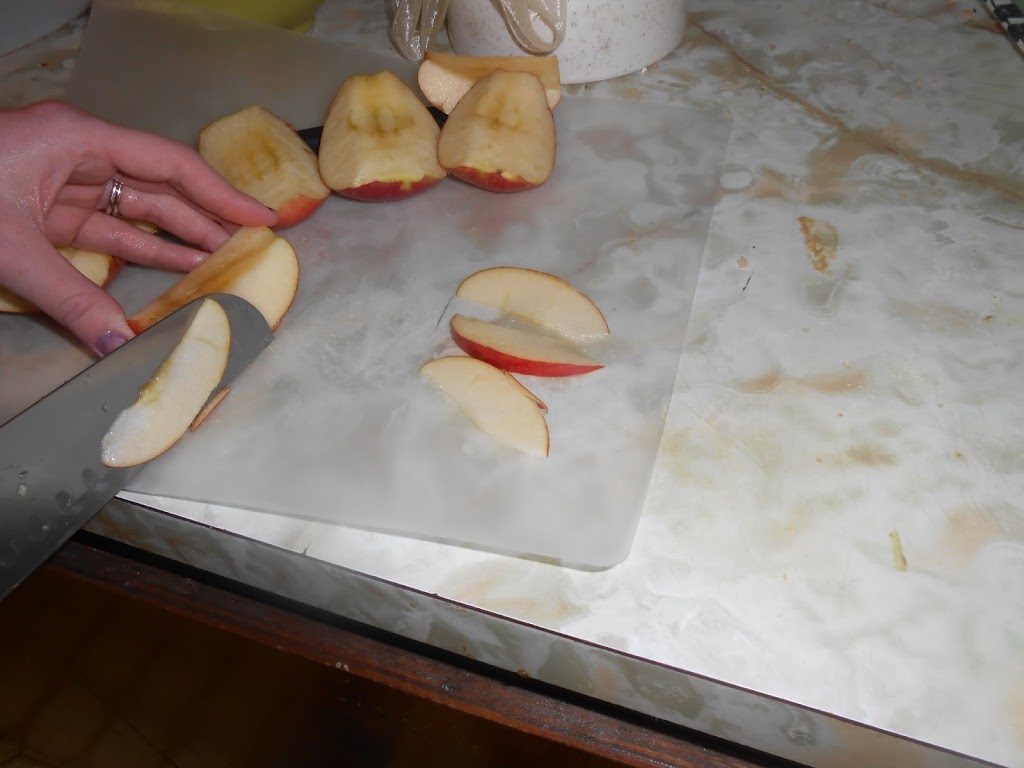 So my last food post was a little high on calories, okay REALLY high on calories! I figured I could maybe redeem myself by doing this post of a healthy, yummy, nutritious snack! Seriously, these apples slices are so yummy, and the kids will love them! I had my brother over today and he finished them off for us. He said they were so good. He asked me how I did it. Well here is the best part of these apples, they only have 3 ingredients! And most likely you'll have them in your home, if you are a fruit lover like me that is. 🙂 I told him and he repeated it, yeah I think he was impressed!
This is going to be a pretty short post because honestly, it's so easy.
What you need:
2-3 sweet apples like Fuji or Gala – you can use tart apples like Granny Smith but this will be sour apple slices instead of sweet-tart apple slices! But if you like sour and no sweet then I recommend it!
1 lemon
1 orange
Grab your apples and slice the super thin. I like them thin because it can soak up more juice. The thick ones don't get soaked very well, and it tastes like a plain ole boring apple slice. Where is the fun in that? You may think that 2 apples isn't enough but if you cut them thin, like me it will be plenty.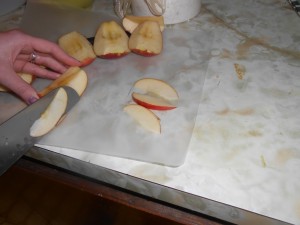 Grab your lemon and orange and squeeze the juice out into a bowl. I don't have a squeezer or juicer so I had to do it by hand, but man would a juice squeezer be nice!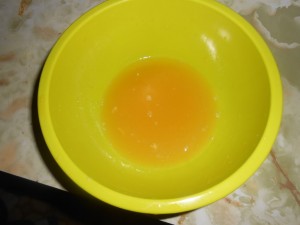 Pour the juice over the apples and set it in the fridge for at least half an hour. The longer it sits the more the apples soak up the juice.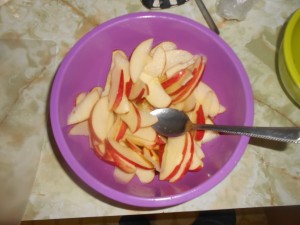 Seriously, look how many apple slices I got from just 2 apples! Yeah….alot. 🙂
You're done! Enjoy a sudden burst of kick in your mouth. Your taste buds will be thanking you for trying this one! 🙂
Please follow and like us: